Configuring multiple tempdb files is not a new feature in SQL Server and has been a best practice for sometime to help ease and prevent tempdb contention which helps to increase the scalability of your SQL Server installation.
Before SQL Server 2016, this was a task which needed to be carried out after the installation but one of the new features of SQL Server 2016 is the ability to configure this as part of the install process.
As you step through the installation and get to the point of Database Engine Configuration, there is a tab for tempdb where the configuration can be done.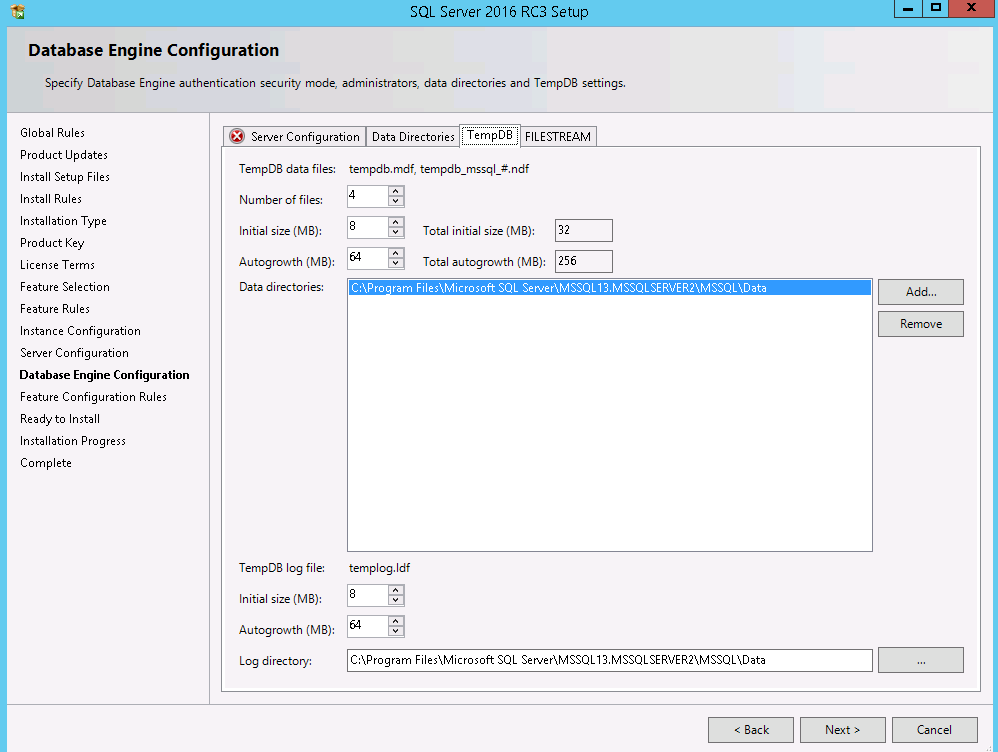 There is not a lot else to say about this really except that it's another welcome new feature of SQL Server 2016! 🙂